---

Booklet Layout
---
The Booklet layout is used to print booklets and similar documents. When it is selected in the Layout Type menu the following options are available: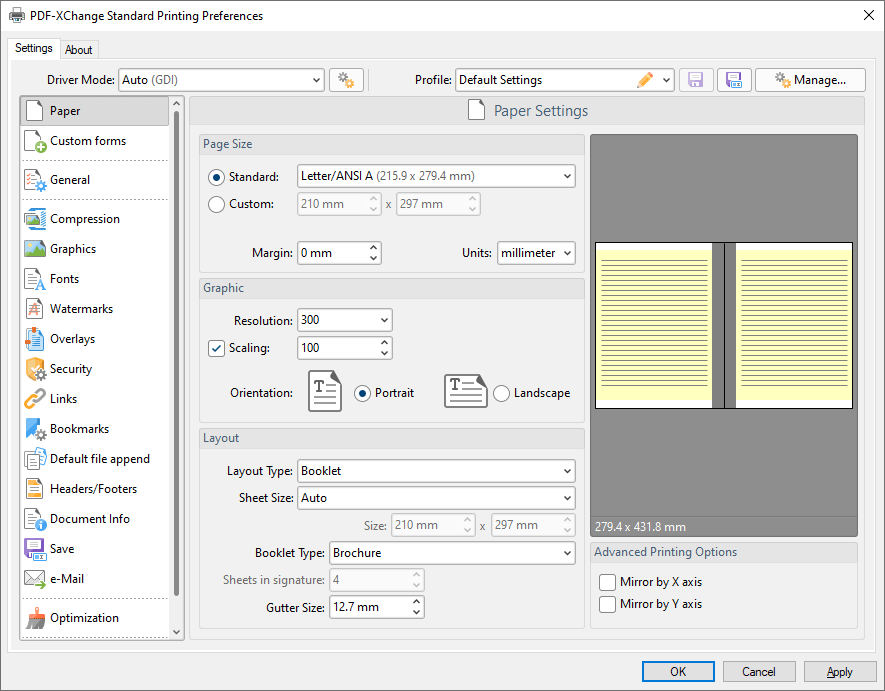 Figure 1. Paper Settings Dialog Box, Booklet Options
The Sheet Size options determine document dimensions:
•Auto sets sheet size automatically.
•Custom enables custom dimensions. Enter the desired dimensions in the Size boxes.
•The remaining options are industry-standard dimensions.
The Booklet Type options determine the booklet format:
•Brochure creates brochures, which are usually two or four pages in length and fit on a single sheet.
•Books have more pages than brochures and usually feature double-sided printing.
•Use the Sheets in signature number box to determine how sheets are folded.
•Use the Gutter size number box to determine the binding margin area, which the gray area in the preview pane represents. The default size is the industry-standard 12.7mm
Click OK to save changes.
---