---

Document Info Bar
---
When the Document Info Bar tab is selected the following options are available: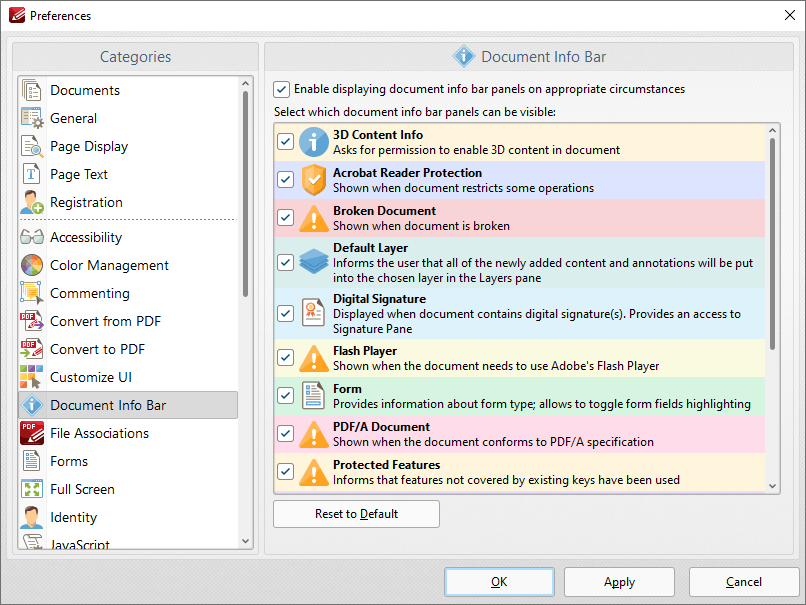 Figure 1. Preferences Dialog Box, Document Info Bar Tab Selected
Document Info Bars appear to alert users of specific information when documents are viewed/edited in PDF-XChange Editor, as detailed in (figure 1).
•Select/clear the upper check box to enable/disable Document Info Bars.
•Select/clear the eight remaining check boxes to enable/disable the associated Document Info Bars.
•Click Reset to Default to reset all Document Info Bars to their default values.
Click Apply to apply changes and OK to save changes. A sample Document Info Bar is displayed below: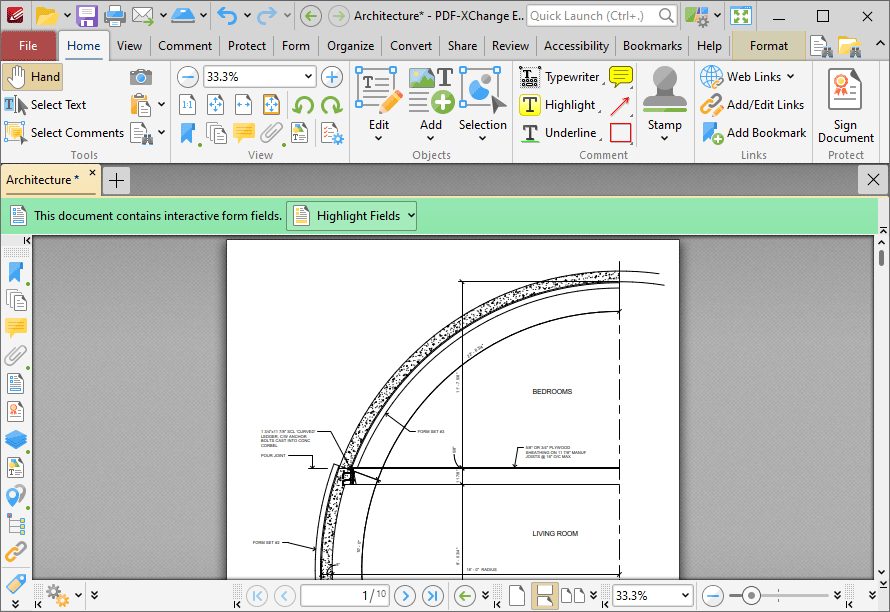 Figure 2. Form Document Info Bar
---